The Most Prominent Gourmet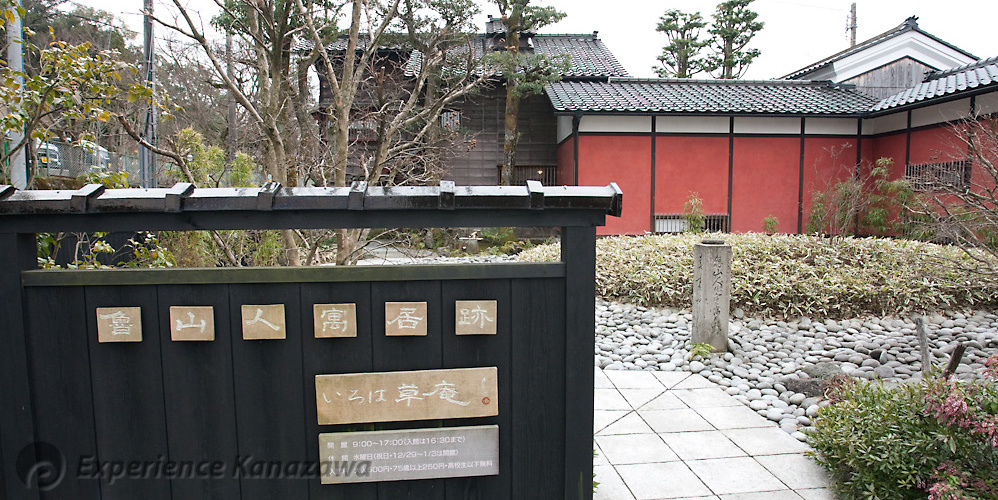 Witnessing Kitaoji Rosanjin's artistic evolution in Yamashiro Onsenn
At first sight, one may consider that Kitaoji Rosanjin (1883-1959) lived many lives. Saying that he was walking the same path, dedicating himself to "the pursuit and propagation of beauty" would probably be more accurate. As an artist, he was a kind of jack at all trades, practicing his skills in many disciplines. Among Japanese people, he is widely famous as a calligrapher, ceramist, and ultimately as a restaurateur. Becoming an acclaimed artist from the 1930s on, he would also publish works as a pottery scholar and traveled abroad, eventually meeting great fellow artists such as Marc Chagall and Pablo Picasso. He was also known as a rather non-conformist person, sometimes abrupt and arrogant, for he was above all an uncompromising artist.
By Alexandre Leroi Cortot; Published: March 30, 2011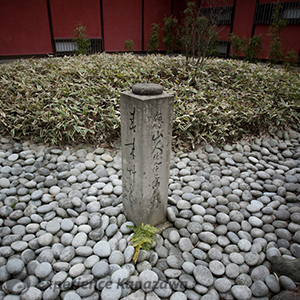 Rosanjin's first experience
in pottery.
A well known potter
invited him to Yamashiro.
The town of Yamashiro Onsen in Kaga City cherishes his memory. A spa town, filled with traditional Japanese inns, the ryokans, which were thriving at the beginning of the 20th century, Yamashiro Onsen is proud of its long tradition for hospitality, a tradition that Rosanjin himself regularly acknowledged. In 1915, while beginning to become well-known, Rosanjin (who was still calling himself Taikan Fukuda at the time), stayed there for several weeks. After spending some time in Kanazawa, he was introduced to Yamashiro Onsen's local artists. He was invited by Seika Suda, a well known potter in town, to use his kiln. This was to be Rosanjin's first experience in pottery, a field which immediately attracted him and in which he would eventually become one of Japan's foremost artists.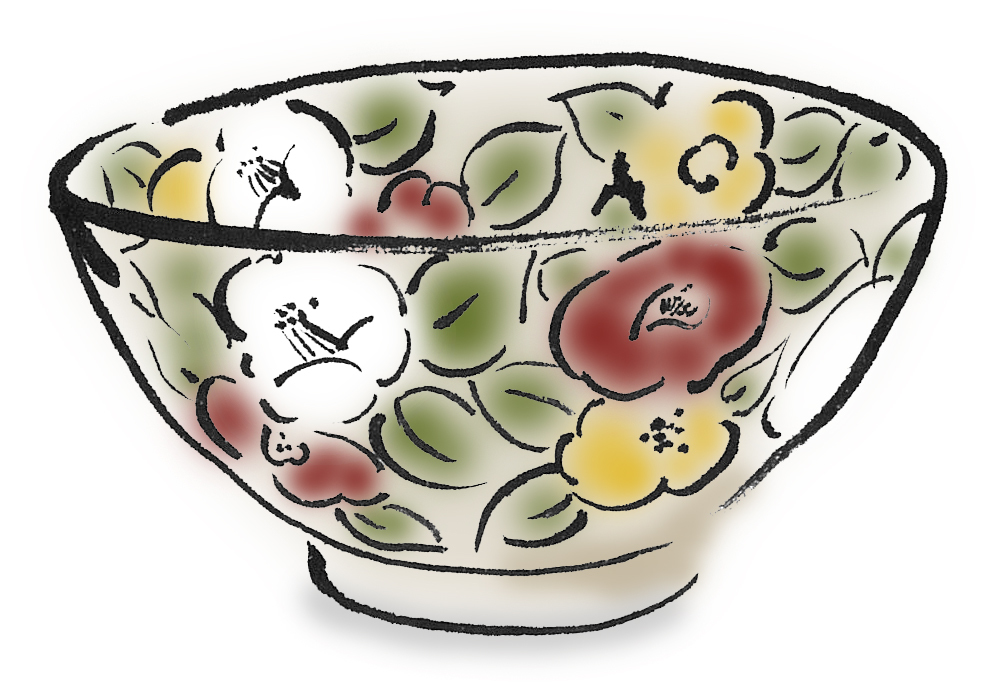 ---
Walking through
this exquisite cottage,
one can appreciate
the atmosphere
of the Taishô Period.

During autumn and winter, between 1915 and 1916, he was invited to stay at a beautiful cottage, Iroha Soan, in the center town of Yamashiro.
Beautifully restored, Iroha Soan has been open to the public since 2002. Preserving most of the cottage's original lay out, the interior shows many examples of both older and later works from Rosanjin.
Walking through this exquisite cottage, one can appreciate the atmosphere of the Taishô Period, covering the reign of Emperor Yoshihito between 1912 and 1926. Its traditional hearth room or the cha no ma, dedicated to practicing tea ceremony, display ornamentations that are also evoking modern interior design styles of European countries. The visitors are also encouraged to have a cup of green tea in the veranda, which provides an extremely relaxing view of the garden, which Rosanjin would end up drawing so many times. He apparently enjoyed his stay so much that, later on, he would continue to ask his friends about the cottage each time he visited Yamashiro Onsen.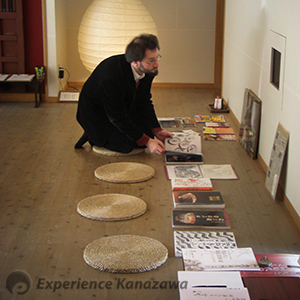 ---
He opened the membership
based Bishoku gourmet club
in Tokyo,
beginning his
carrier as a restaurateur.

Rosanjin's work as a potter is marked by an extreme sense of elegance. Focusing on tableware, which he considered as "clothes for the cuisine", he later took a greater interest in the specificity of the Kaga region's seasonal ingredients and food culture. He also learnt both the art of Kaga cuisine and tea ceremony from masters of famous ryotei, traditional restaurants in Kanazawa.
In 1921, he opened the membership based Bishoku gourmet club in Tokyo, beginning his carrier as a restaurateur.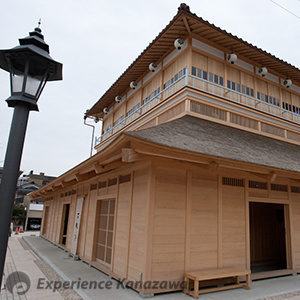 The second communal bath,
the kosôyu rebuilt and designed identically to how it was during the time
when Rosanjin was here.

Staying in Iroha Soan crystallized Rosanjin's shifting from calligraphy to the cuisine-related arts. The town in itself bears many traces of Rosanjin's visit in Yamashiro. Known as a reputed calligrapher at the time, he was originally asked to carve wood signboards for several ryokans in Yamashiro. Some are still displayed to this day. In addition, the original entrance door of the Yoshinoya ryokan was preserved, despite the ryokan itself having disappeared.
On the ground were it once stood is now one of Yamashiro's two communal bathing spots: the sôyu, with its elegant wooden designed exterior. Across the street is the second town communal bath, the kosôyu, which was rebuilt and designed identically to how it was during the time when Rosanjin was here. This very elegant pavilion displays the finest crafts of the area, such as Yamanaka lacquer ware walls, Kutani ceramic tiles, and graceful stained glasses which were quite in fashion at the time. Following the path that led Rosanjin to the entrance of Iroha Soan, one can easily catch glimpses of the Taishô atmosphere and the hotbed of a crucial point in this great artist's evolution.
Iroha Soan Museum: 18-5, Yamashiro-Onsen, Kaga City
Yamashiro Onsen Kosoyu Communal Bath: 18, Yamashiro-Onsen, Kaga City
Iroha Soan Museum:
18-5, Yamashiro-Onsen, Kaga City
Yamashiro Onsen Kosoyu Communal Bath:
18, Yamashiro-Onsen, Kaga City