A Kanazawa City Ordinance has prohibited
"smoking
on the street" which includes smoking
while walking on sidewalks,
while standing along the street,
or while riding a bicycle, moped, or motorcycle.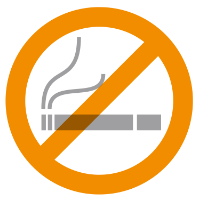 A Kanazawa City Ordinance has prohibited
which includes smoking
while walking on sidewalks,
while standing along the street,
or while riding a bicycle, moped, or motorcycle.
This regulation was established with the aim of preventing harm, including burns, caused by the smoking of cigarettes outside designated smoking areas, and in order to contribute to the creation of a cleaner society in which everyone can comfortably live. Please be aware that those who smoke in the restricted areas on these maps will be imposed a fine of 1,000 yen. Some areas include protected architectural structures for which fires would be hazardous.
ON THE STREET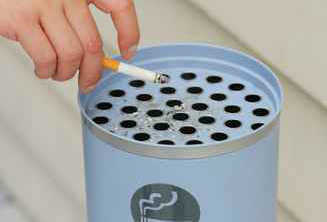 Japan's tourist cities are prevalent with cigarette lovers these days. Kanazawa is no exception. Most tourist sites downtown (including their immediate vicinity) are designated as nonsmoking sections. This smoking regulation has been enacted mainly to keep streets clean and to prevent burns caused by cigarette. If you are a smoker, please be aware that fines of 1,000 yen for smoking in those designated nonsmoking districts or for throwing cigarette butts on the street will be imposed. For smokers, there are several public and private designated locations with provided ashtrays for smoking, at times even within those restricted areas, at the entrance of convenience stores, or next to cigarette stands.
AT RESTAURANTS & CAFES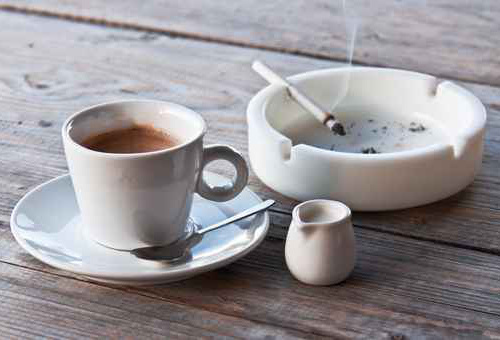 Restaurants or cafes in Japan individually set their own smoking rules. Some shops allow smoking freely while others completely ban it. Furthermore, many establishments provide seats equally for both non-smoking and smoking clientele. So as to avoid any embarrassing situations, we recommend you to inquire to restaurant staff about smoking preferences before being seated.
ABOUT TASPO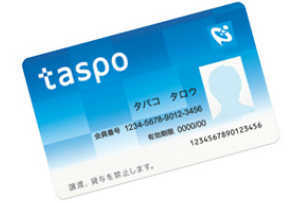 To some smokers from abroad, vending machines on the street selling cigarettes might seem a novelty that just cannot be passed up. However, to purchase cigarettes one from of these units, a TASPO identification / age verification card is now required. Resultantly, these machines may not be utilized by international tourists. Instead, convenience stores or cigarette stands are the correct place to purchase tobacco. Just so you know, you will still be required to show ID such as your passport at stores to verify your age.

1. JR Kanazawa Station Area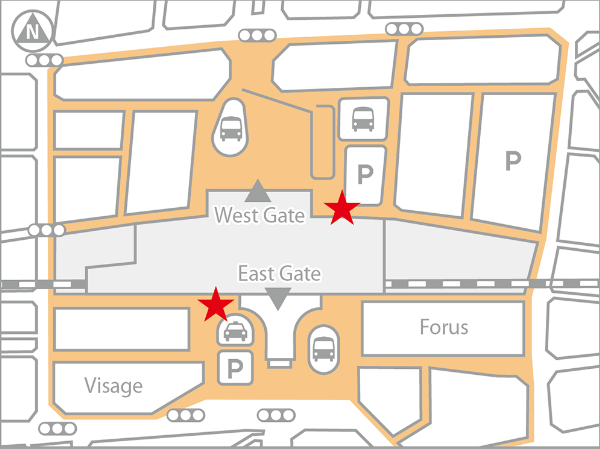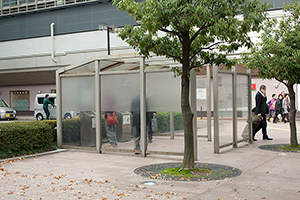 Public ashtrays at the East Gate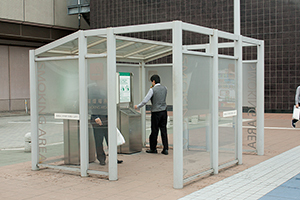 Public ashtrays at West Gate
2. Kenrokuen Garden / 21st Century Modern of Contemporary Art, Kanazawa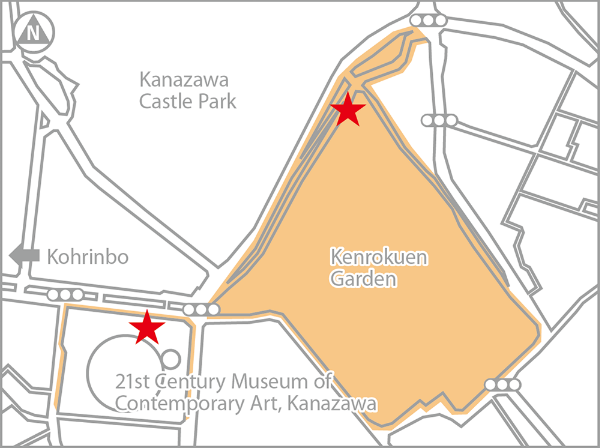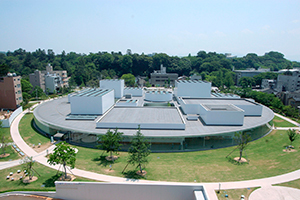 Public ashtrays at 21st Century Modern of Contemporary Art, Kanazawa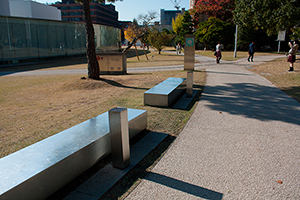 Public ashtrays at 21st Century Modern of Contemporary Art, Kanazawa
3. Higashi Chayagai District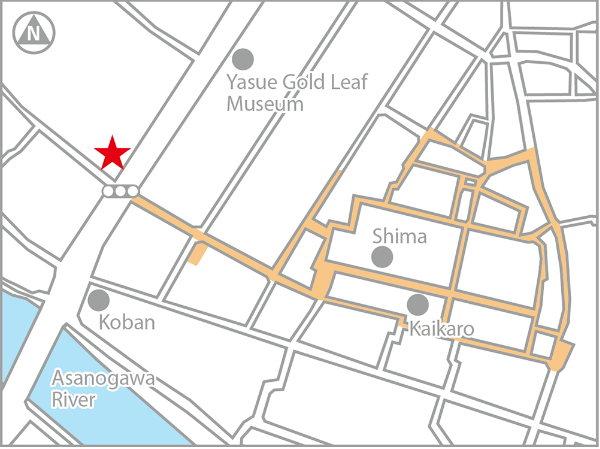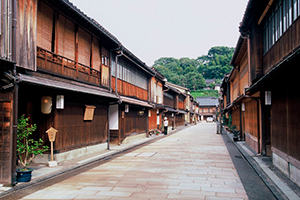 Higashi Chayagai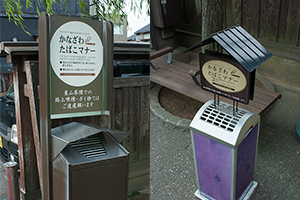 Public ashtrays at Higashiyama tour bus parking lot
4. Korinbo Area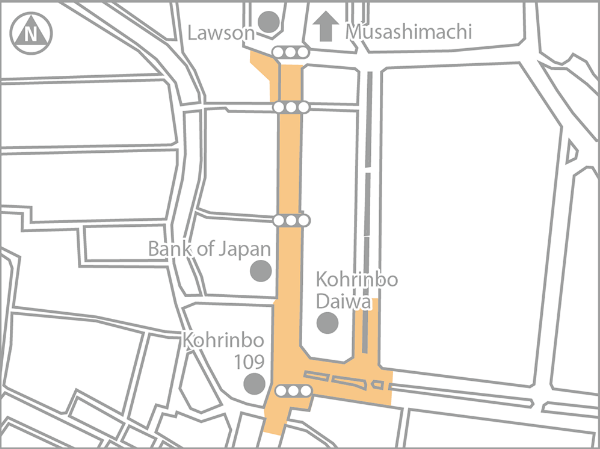 Korinbo
5. Musashimachi Area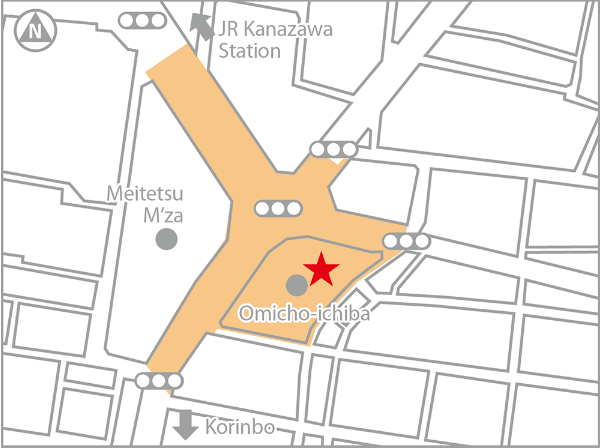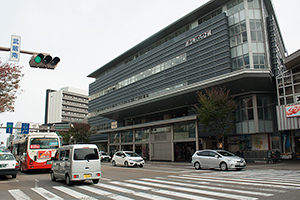 Omicho-Ichiba Market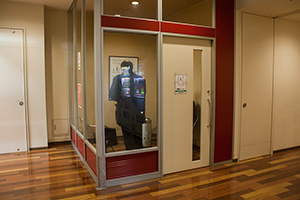 Public ashtray in Omicho-Ichiba Market (B1F)