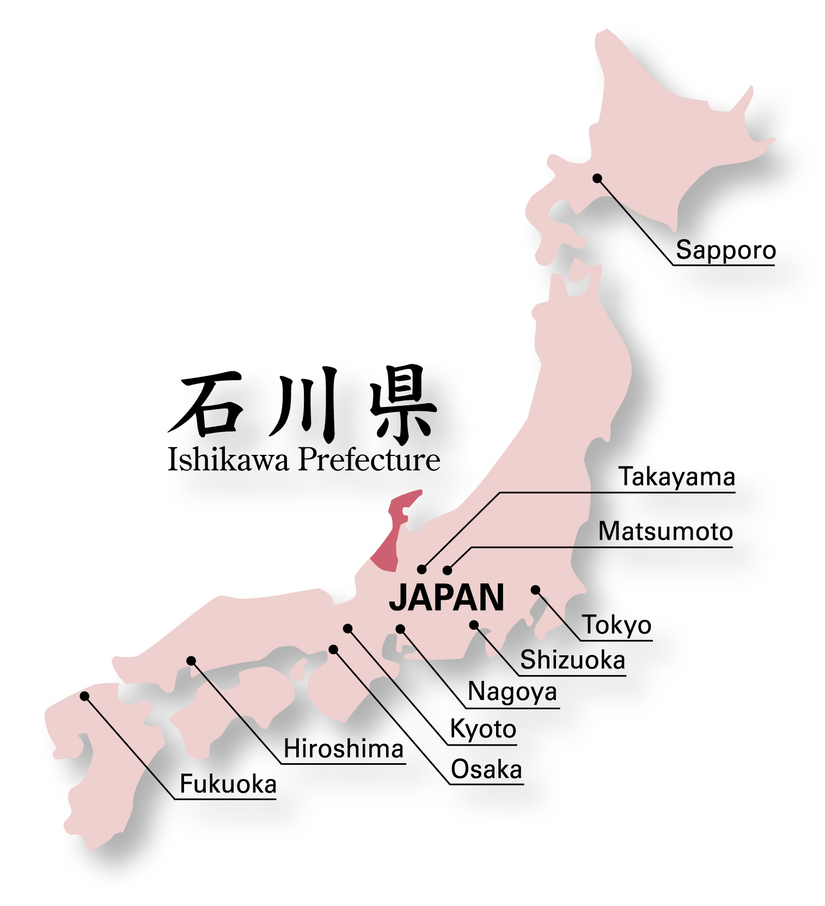 About Ishikawa
---
LOCATION
While you look at the map of Japan, you'll see the Sea of Japan between the Asian Continent and our island. Ishikawa is located right in the middle of Honshu (the main island of Japan), and just in front the ocean. You'll notice that our prefecture contains a peninsula sticking out on the western side. Ishikawa has a population of more than one million, and Kanazawa city is the capital of the prefecture.
---
CLIMATE
We have four seasons (of course), and we can't deny that it's humid in the summer and cold in the winter. In January and February we have snow, and the first southern winds of spring will blow in around March. April, May, October, and November are probably the best seasons to visit without the need for sweating or a heavy coat. Monsoons via China bring an annual rainy season in June. It starts to get hot in July and August, and the UV rays can be pretty strong! In September, it's still hot in the daytime, but it also gets nice and cool at night. You had better bring your heavy jacket in December, even though we haven't had much snow recently during that month.
---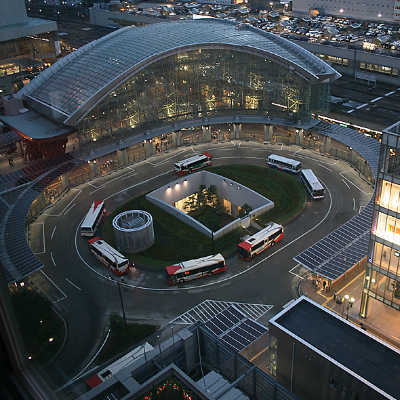 KANAZAWA CITY
The prefectural capital will be your first landing city in Ishikawa when you come to this prefecture via train (this is just my personal edit, I associate "over land" to also include air travel). In 2014, Kanazawa station will be redesigned to accommodate the Shinkansen bullet train. It is going to be just a 2 and a half hour ride from Tokyo.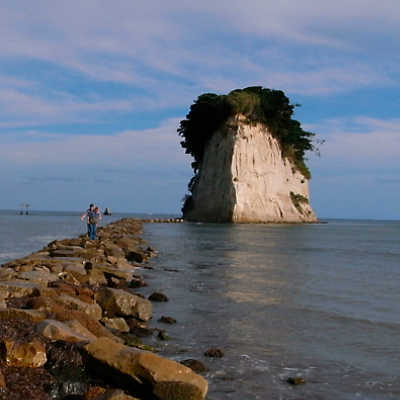 NOTO AREA
You can't pass up a visit to the Noto Peninsula! If you want to fly directly from Tokyo to this fabulous region, Noto Airport will serve your needs. There are many places to visit, such as rice field, local market, the beautiful ocean and etc. Don't miss the huge Kiriko floats often seen at traditional festivals! You should also consider renting a car to be able to fully explore the countryside!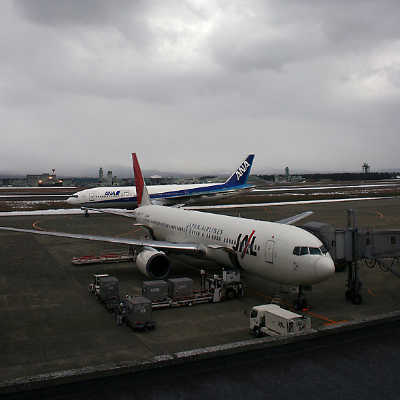 KAGA AREA
Southern Ishikawa, called the Kaga area, has many great spots to visit. This area is well-known for nice spa towns, such as Yamashiro Onsen, Yamanaka Onsen, Katayamazu Onsen, and Awazu Onsen. Komatsu airport is the main station by air, and there are two round flights between Narita and this airport.