Kanazawa Hyakumangoku Matsuri Festival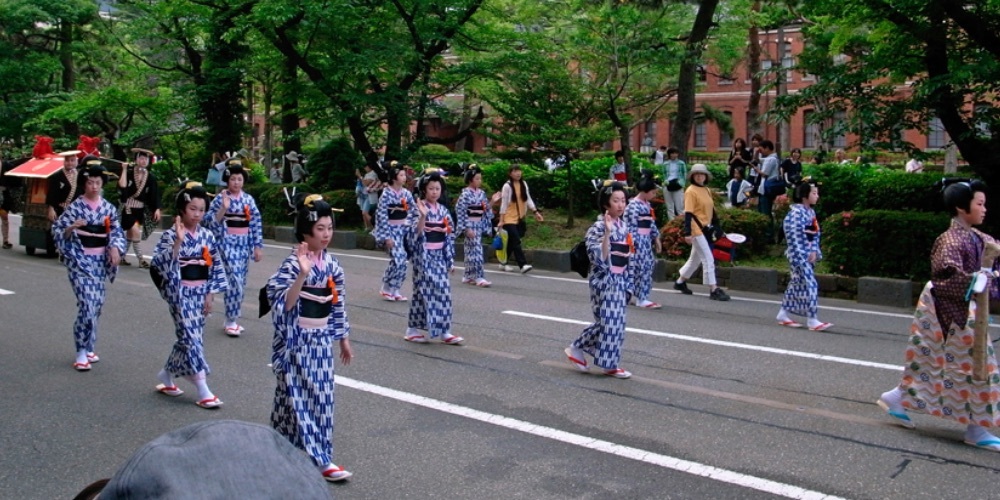 Back to the Edo period!

Kanazawa Hyakumangoku Matsuri is the biggest annual festival in the region. Many events are held over a period of three days in June. It first started in 1952 to praise the great work of the first lord, Toshiie Maeda, and was derived from an old municipal event. Now, it's getting bigger and bigger, becoming well-known as a typical show of Kanazawa culture. You can see families applauding their kids or parents in antique-looking costumes, couples being served Matcha green tea at the Hyakumangoku tea ceremony at Kenrokuen, or local employees dancing in their summer Kimono. Every year, people are always looking forward to enjoying these three days!

Coco SHIZUO, Artex Inc.; Updated June 1, 2018
Day one (Friday night):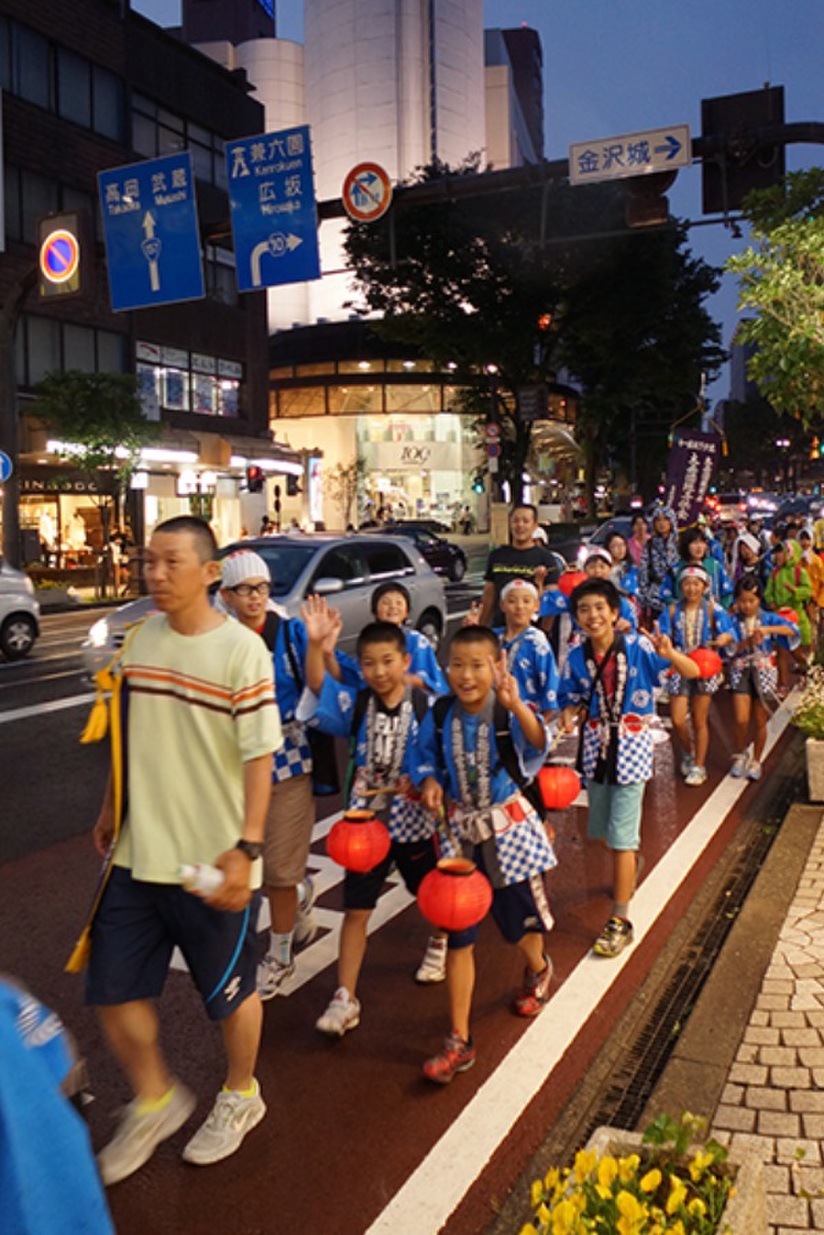 "Kodomo Chochin-Daiko Gyoretsu"
Kids Marching with Red Lanterns
Time: 18:40-21:00

10,000 local kids march through the streets with red Chochin lanterns and Taiko drums, celebrating the Hyakumangoku Matsuri. The event is open to students in the fourth to ninth grades, so those in the lower grades are definitely looking forward to joining the parade! Each group is composed of children who live in the same area. They start from the Chuoh-Koen central park and then parade to each block that they live in. Sometime they sing the municipal song. Don't miss the adorable performance!
Day two (Saturday):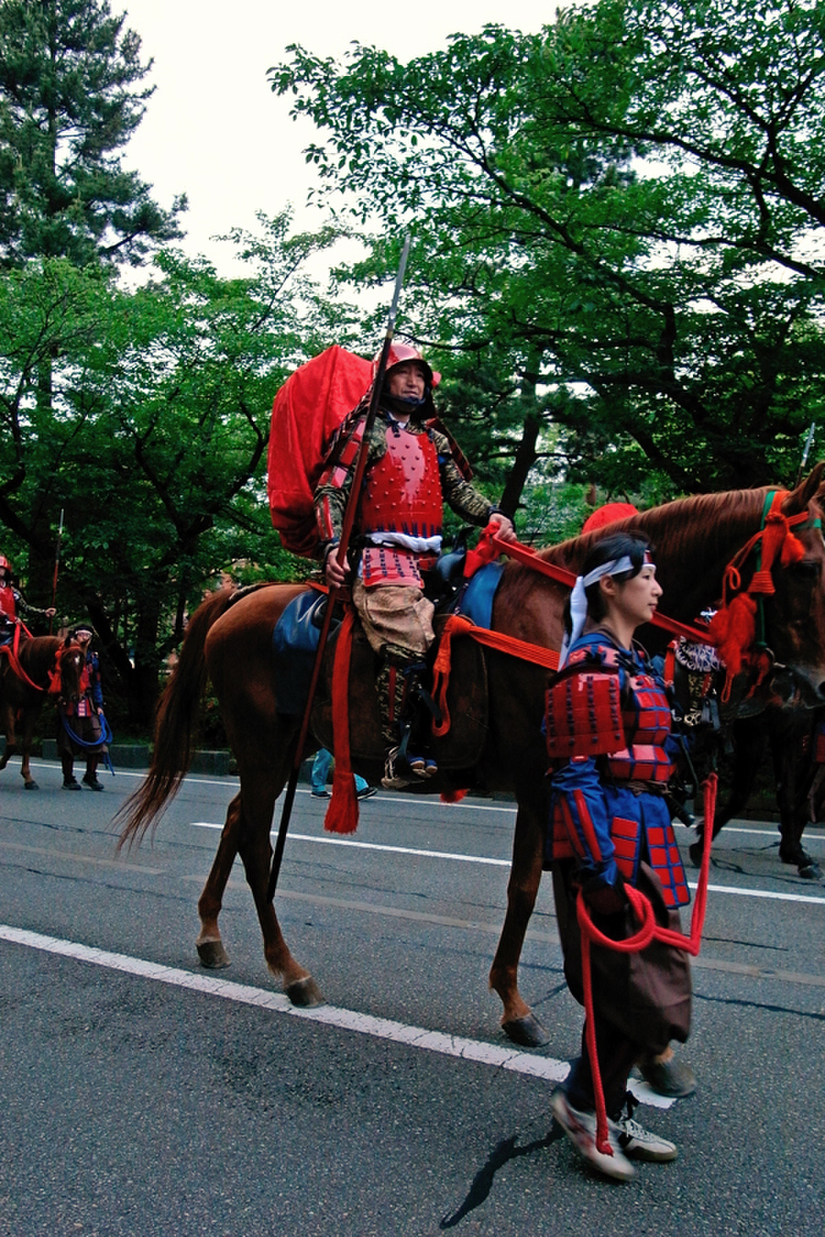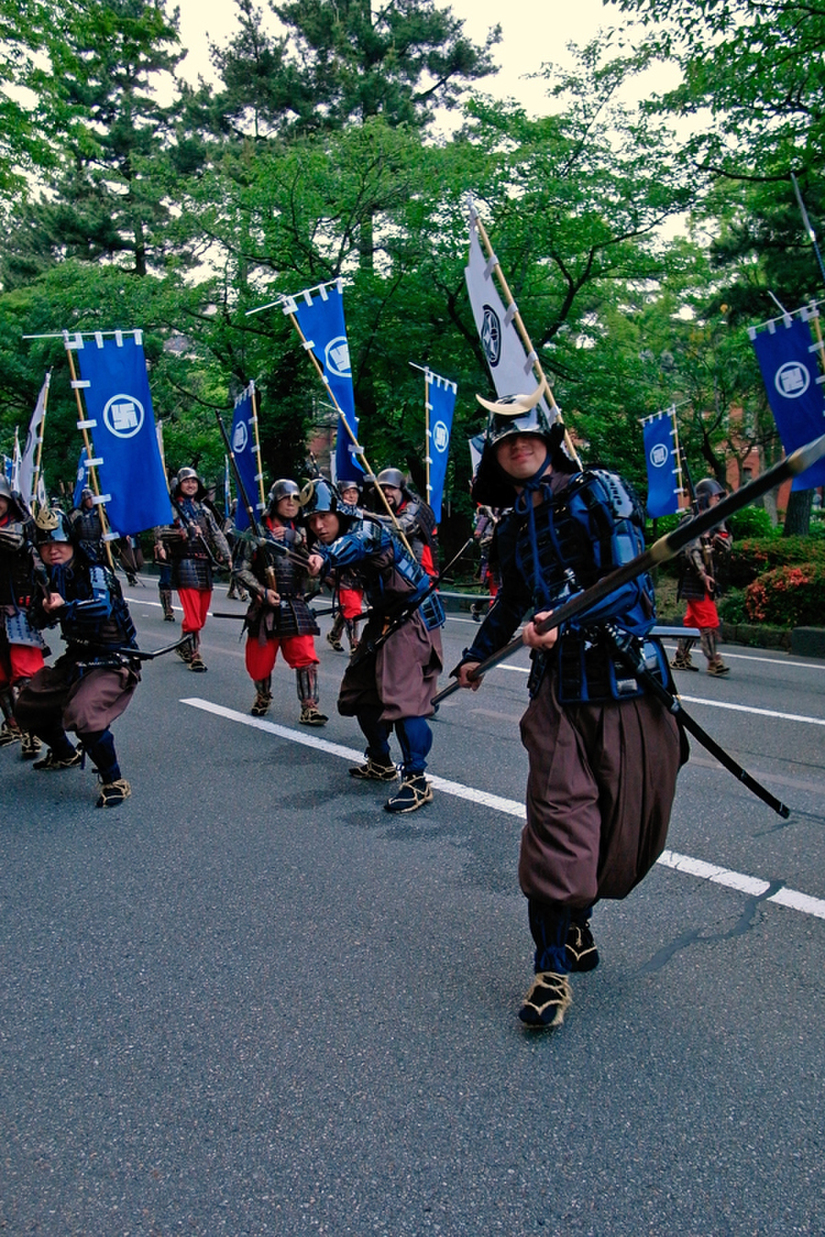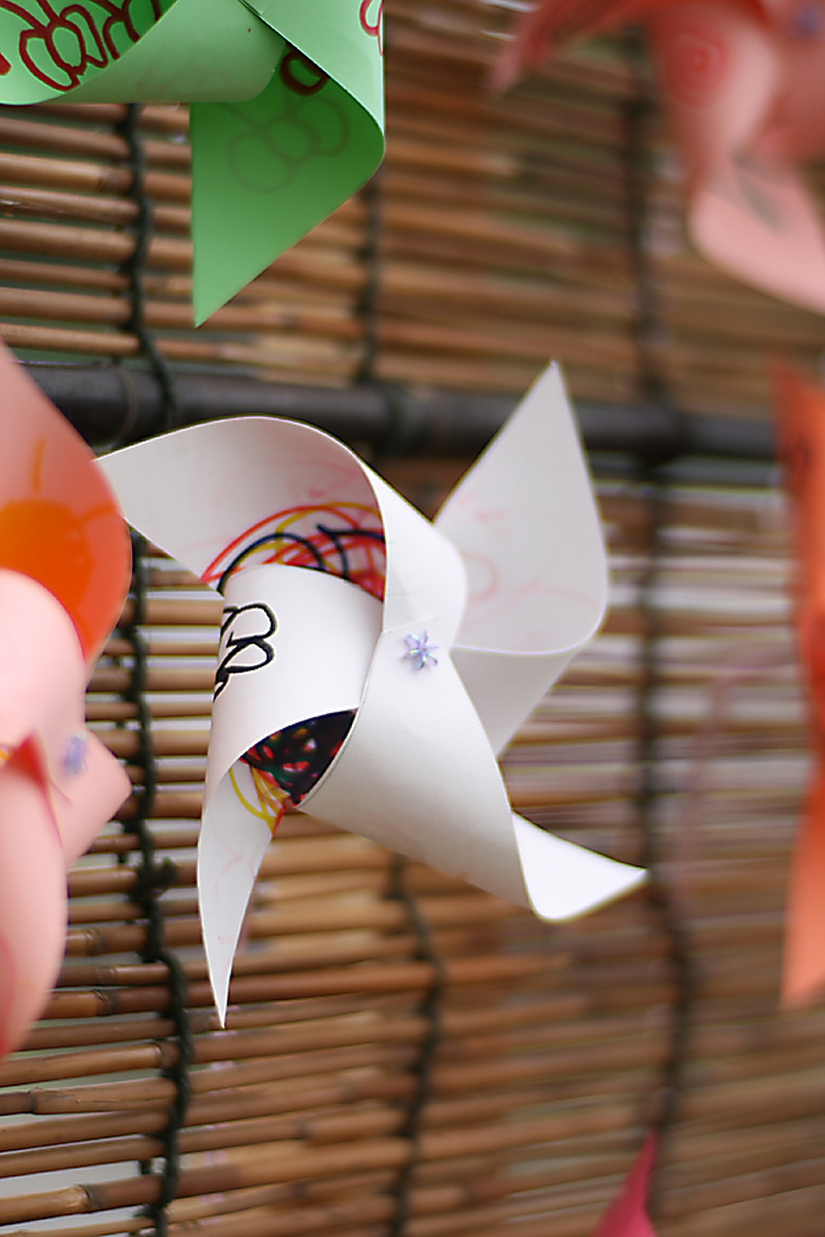 "Hyakumangoku Gyoretsu" Costume Parade
Time: 14:00-18:00

Do you want to see some Samurai in Japanese Kacchu armor? If so, this is the best event to go to! You will first see Taiko (Japanese drum) performances at the station for the starting ceremony. Then, the parade heads to Kanazawa Castle. It's like a reenactment of the scene during the triumphal parade when the first lord Maeda entered the castle. This costume parade is the main event of the festival. In the procession, you'll see Samurai warriors, Toshiie Maeda (the first lord), O-Matsu no Kata (Toshiie's wife), little princess Tama-Hime (Tokugawa's daughter), Kagatobi (old firefighters), Shinto priests, a Shishi-Mai lion dance, and much more! Do you want to join in? The committee accepts applications in March from those who would like to perform. Regardless, though everything is a sight to behold, women especially give a HUGE cheer to the handsome Japanese actor in the disguise of the first lord. (Oh, dear!)
---
"Hyakumangoku Chakai" The Biggest Tea Ceremony
Time: 8:30-16:00

If you are interested in Japanese tea ceremony, you can't miss the chance to watch many types of tea ceremonies being conducted by different schools, like Ura-Senke, Omote-Senke, Sowa-Ryu, Sencha-Doh, Shogetsu-Ryu, Enshu-Ryu, and Kohfu-Sencha-Reishiki. The lord Maeda was well-known for promoting the kingdom of Sado (the Way of Tea) in the Hokuriku region.
Ticket (2015): ¥1,500 per person / Advance ticket (2015) ¥2,000 for two people
---
"Kaga Hyakumangoku Bon-Shohgatsu"
Time: 10:00-18:00

Traditional fun events held at Kanazawa-jo Kohen Castle Park
---
"Hyakumangoku Odori-Nagashi"
Marching Dance in Summer Kimono
Time: 18:30-20:00

Private corporations or organizations send employees in summer Kimono as dancing teams. They'll show you Japanese traditional dances on route 157, between Kami-Tsuzumi-Machi (near the Omicho Market) and Katamachi. There are also spaces for anyone to jump in and start dancing, so don't hesitate if you're feeling the rhythm!
---
"Hyakumangoku Takigi-Noh"
Torchlight Performance of Noh
Time: 19:00-21:00

Evening Noh performance by the Kaga Hosho school. It's also known as the "Torchlight performance of Noh", shown at Kanazawa Castle. In the case of rain, it'll be performed at the Ishikawa Noh Theater
Admission: free
Day three (Sunday):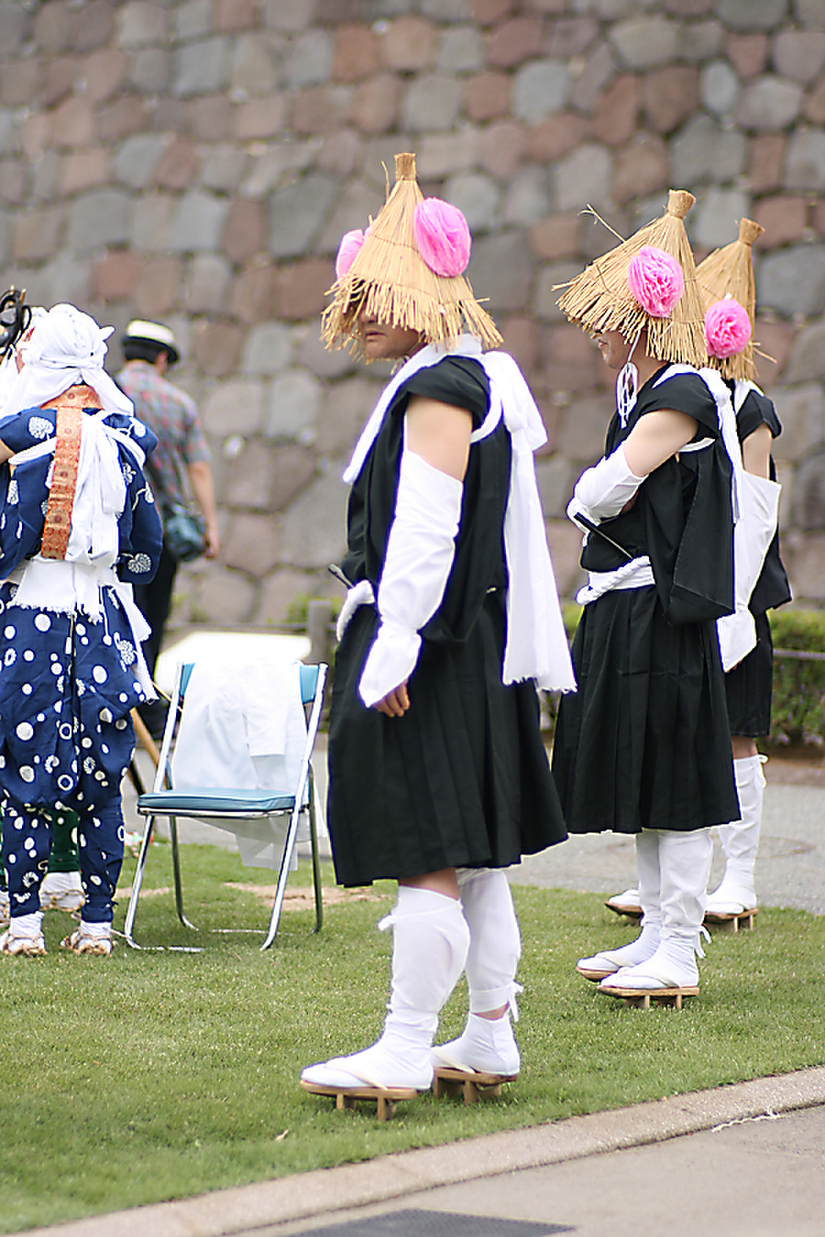 "Hyakumangoku Chakai" The Biggest Tea Ceremony
Time: 8:30-16:00

Advance ticket (2018) ¥2,000 for two people
---
"Kaga Hyakumangoku Bon-Shohgatsu"
Time: 10:00-16:00

Traditional fun events held at Kanazawa-jo Kohen Castle Park