Kaga Kebari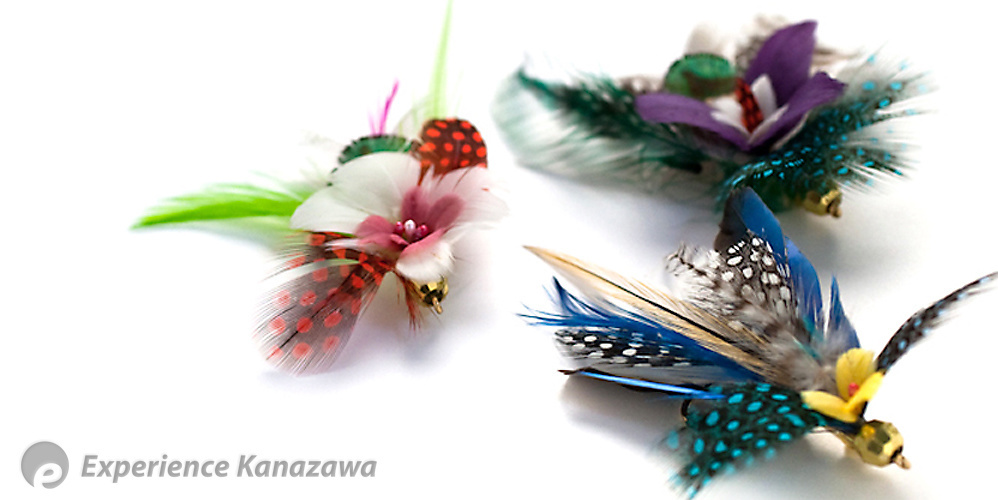 Of Fishes and Feathers - Ancient Craft meets Modern Expression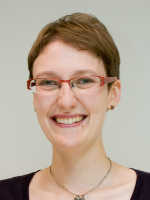 So what exactly do fishes and feathers have in common? That would be the 436 year old Meboso Hachirobei Shoten, one of the last remaining traditional fly-fishing shops in Ishikawa. Nestled in a tiny, cramped street near bustling Omicho Market, the Meboso family has been making kebari fishing flies in this same location since 1575. The shop actually started business making sewing needles for a Kanazawa packed with samurai, but soon that all changed.During the Edo Period (1603-1868), the shogunate wished to control the power of the samurai and forbade them to wear swords or practice martial arts. This left the samurai with a lot of time on their hands for other things, like ayu fishing, which was one of their special privileges. They took sewing needles and bent them into hooks, wrapping the shafts with feathers, silk and gold leaf to create the perfect fishing lure. Competition became quite stiff within the samurai community to see who could create the most interesting and effective kebari, which they carried around in lacquerware fly cases. Of course, the fact that the motions used to cast a fly were the same as that of swinging a sword, and that walking on the slippery rocks of the river bed was excellent exercise for the legs, was not lost on them. Me, practicing swordplay? No sir, I'm only practicing for my fishing trip to the Sai River! Needless to say, the people making the sewing needles saw an amazing opportunity and ran with it, creating a unique industry that has survived for almost 500 years!
By Carolyn Brooks Published: March 30, 2011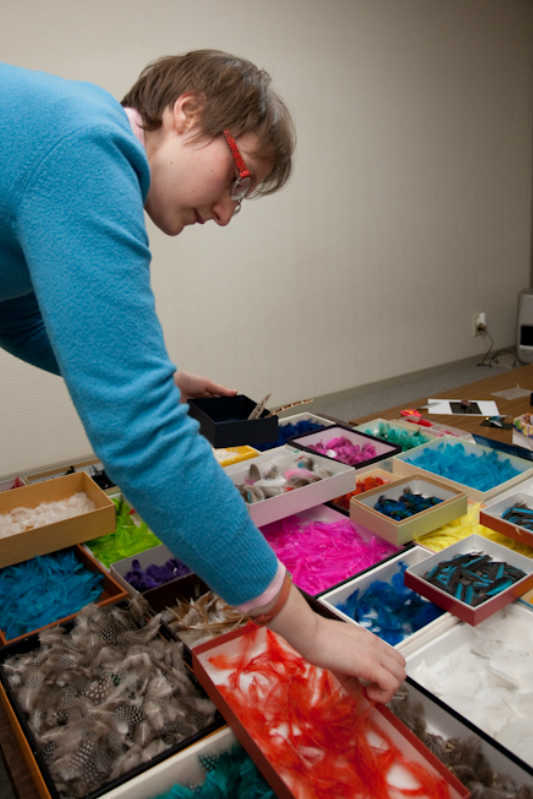 They're so beautiful! Why don't you make them into accessories?

Recently I had the opportunity to visit Meboso Shoten and meet Yuji Meboso-san, the 19th generation head of the workshop. "We are making less and less flies recently" he told us, but a strange twist of bad luck for Japan has spun this ancient art into a new kind of gold for his business.
"A foreign fish, the black bass, was introduced to our waterways. It took over quickly and Japan's fishermen were asked to get out there and fish as many of the bass out of the rivers as possible!" Catching the black bass required a bigger and flashier type of fly than the tiny fingernail-sized flies used for ayu fishing. Meboso-san showed me one – it was about as long as my thumb and covered in colorful feathers.
"Some girls came into my shop one day and saw the new lures. 'They're so beautiful! Why don't you make them into accessories?'"
The idea caught fire and Meboso Shoten now sells a dazzling array of necklaces, earrings, broaches, and hairpins in stylish boutiques around the city.

---
Each one is from a different bird. Peacock, swan, kingfisher, duck, guinea fowl, and chicken.
Now, you can make a reservation to make your own broach for only 1500 yen! The workshop is open every day except Tuesday from 9AM to 7PM. It takes between 30 and 60 minutes to create one broach. We followed Meboso-san out of the show room into a cozy workshop. The tables were covered in a dozen boxes of spotted, smooth, fuzzy, multi-colored, brightly-hued feathers. "Each one is from a different bird. Peacock, swan, kingfisher, duck, guinea fowl, and chicken.
We even use the sparkly scales from the bellies of snakes!" he told me as he whipped a snake skin out from a big box. On the table was the base of the broach: a clasp pin with a gold bead and a small 'tail feather' already attached as an example.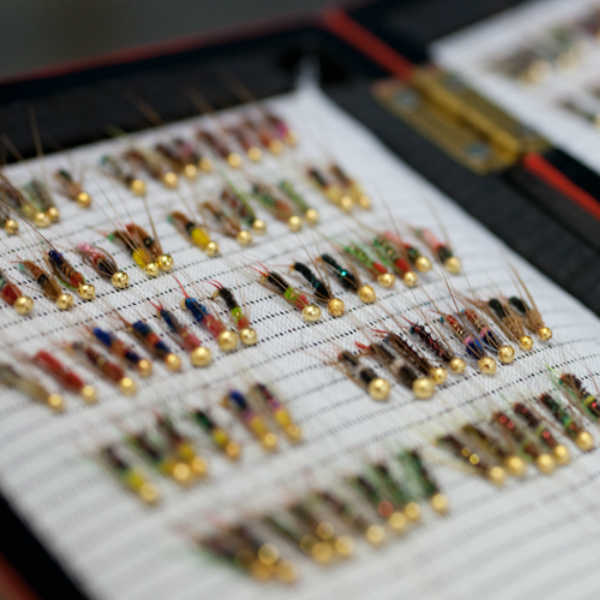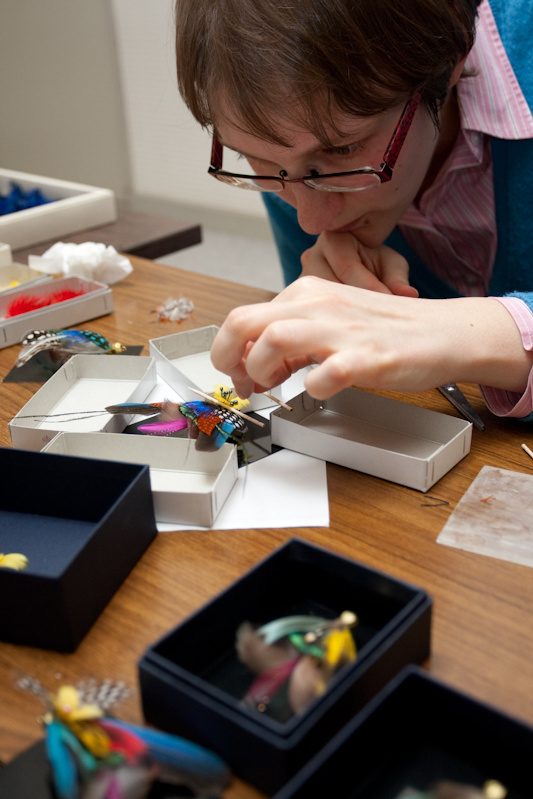 There were also a dozen example pieces to look at for inspiration. I chose my favorite feathers and thought about my design.
I carefully mixed the glue, attached my feathers and presto! A new piece of art. "I love watching people make art. They always think of beautiful, surprising designs I would never have thought of" said Meboso-san as I finished off my piece. I can't wait to wear my new pin and tell people about the art of kebari when they ask me where I got it!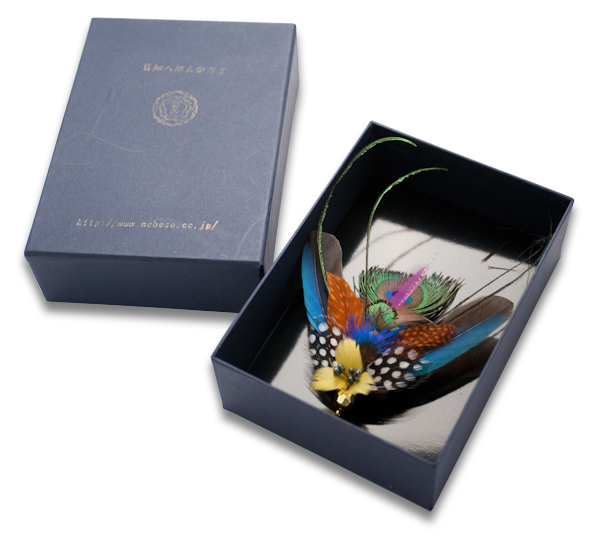 Meboso Hachirobei Shohten: 11-35, Yasue-Cho, Kanazawa